Pictured below is the original painting for Walt Wilkins "20 Years a Good Ramble" Cd cover.
Pictured above " Hill Country Dreaming" 24 x 26 mixed media on plywood panel.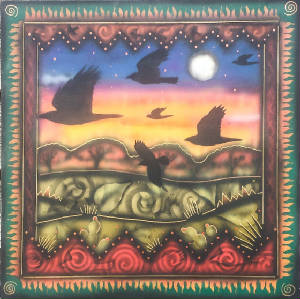 The paintings below were all done for Walt Wilkins Cd 20 Years a Good Ramble. My first Cd cover. I hope to do more.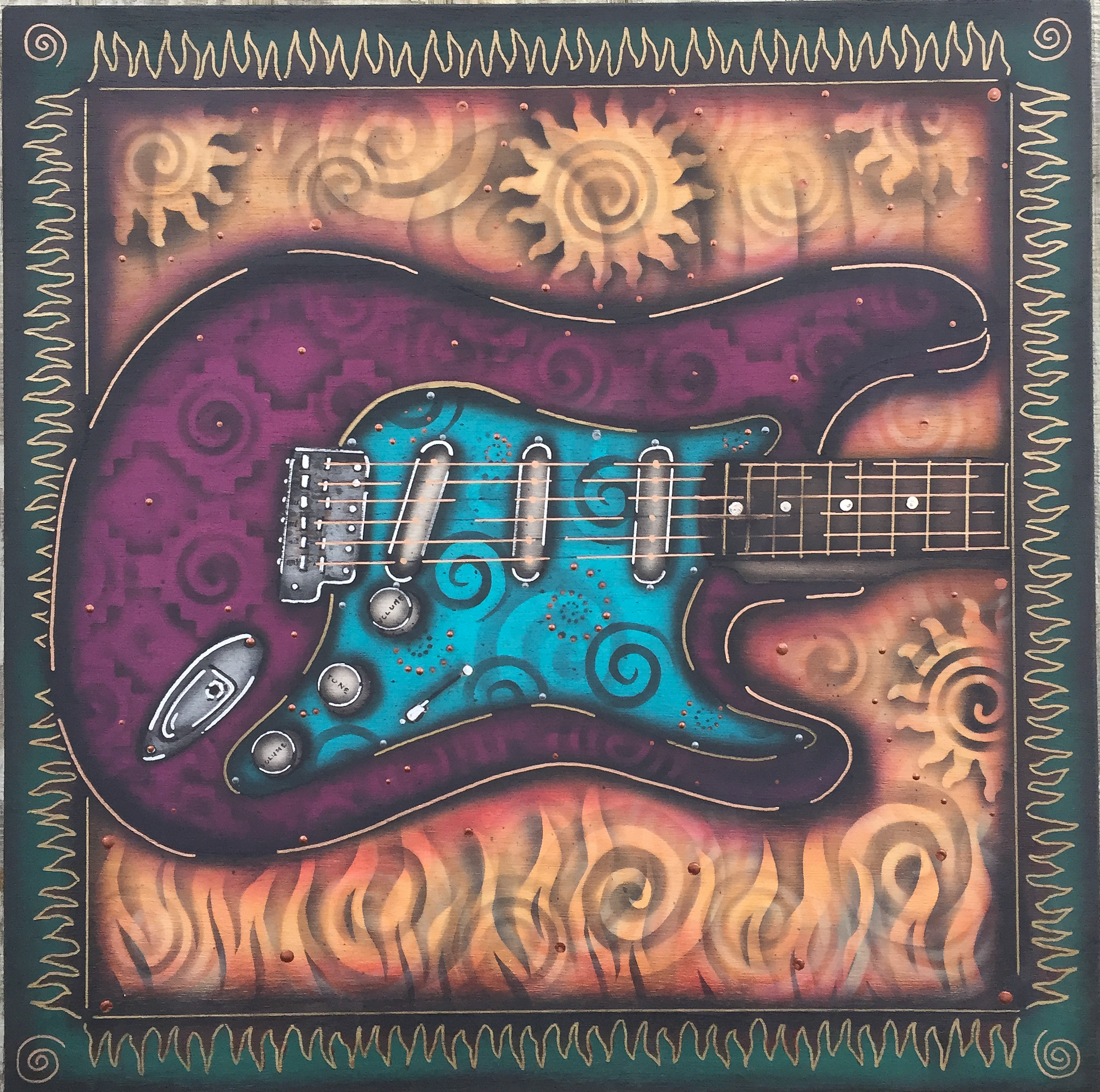 The painting above is my tribute to my Dad's old National Guitar.It can be seen in the background. This painting was mixed media on an old pine panel. It is now in a private collection.